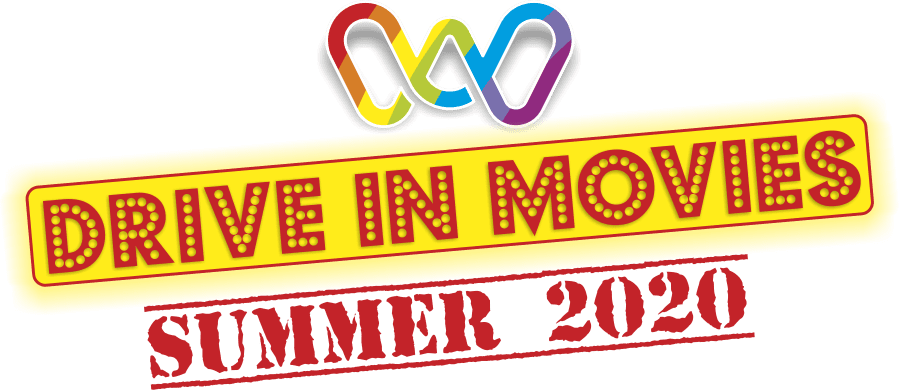 WhatAMovie

Presents…
THE Drive In Movie Experience of the Summer!
We don't currently have any screenings planned, but watch this space for future events.
What A Movie brings you a fun "Covid Safe" Drive In Movie experience allowing you to enjoy an event with other people whilst still following Government Guidelines on social distancing.
As we slowly start to come out of lockdown, this is a chance for you to get out as a couple or family (under 3's go free) and have a few hours of normality in a safe environment.  Food, snacks and drinks will be available to order and buy at each screening via our App.  We use the latest LED Screen technology and sound is played through your car radio or portable radio by tuning in to a specific  FM frequency.  Please read the information on how to listen to the movie in the FAQ section below.
A couple of our 5* Reviews – "Just wanted to say thank you to the team involved on Saturday evening. We had a great experience. Everything was very slick and well run making a perfect first evening out since lockdown 😁"
"Drive in movie – brilliantly organised, fab experience, thank you"
Tickets are NOT available to buy on the gate, but they will be available online here up until the start of the screening, unless Sold Out.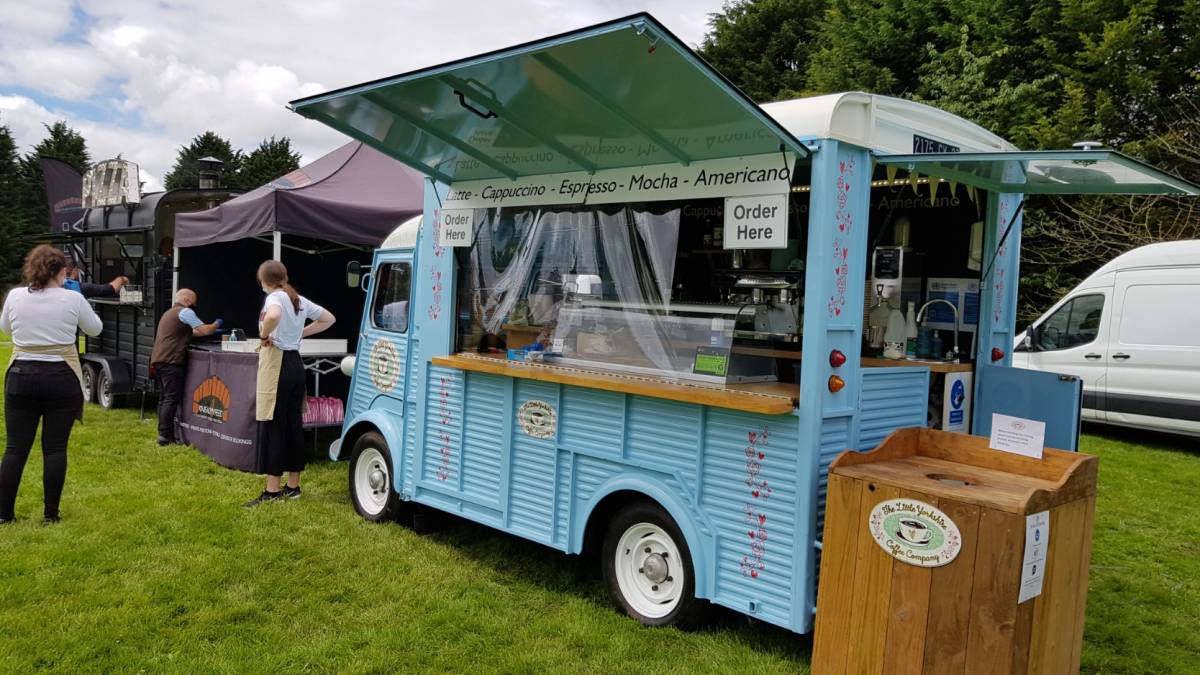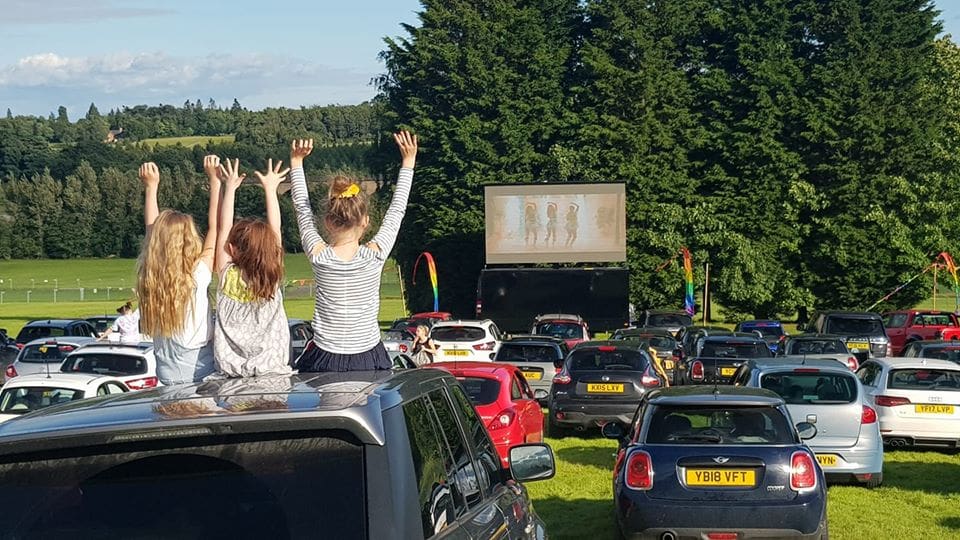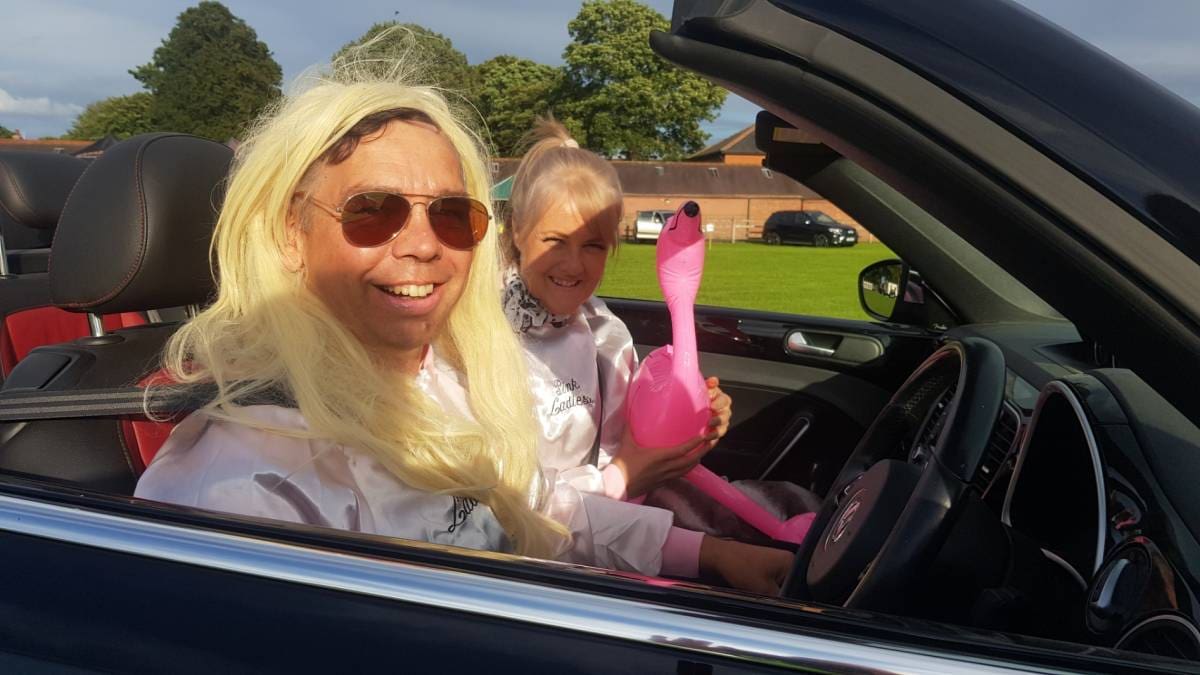 Drive-in Movies have been selling out in days so don't miss out and BUY YOUR TICKETS HERE.  There will be limited numbers for each screening to allow for site management in accordance with social distancing guidelines.
Follow us on social media and you'll be entered into the draw for a Free Family Ticket (refunded once purchased)
Celebrate a Special Occasion and have a picture and message on the big screen – great for birthdays or to surprise your loved ones, shown just before the film starts.
Full Listings & Buy Tickets
Sponsorship & Advertising Opportunities
We can produce a fully bespoke package for you! Contact Us for more information.
Exclusive Hire Available!
Got a big celebration coming up and you're stuck for ideas? We can produce a fully bespoke event for you! Contact Us for more information.
Become a What A Movie Venue
Are you interested in being a host venue? Contact Us for more information.
Frequently Asked Questions…
Will it be a safe environment?
We will be following Government Guidelines on Social Distancing to ensure a safe environment.  There will be at least 2m gaps between cars so if you do need to get out of your cars you will be a safe distance from other people. 
Will there be toilets?
There will be single unit portaloos which will be attended by our staff and disinfected at regular intervals.  There will be a hand gel dispenser at each toilet which must be used before and after using the toilet.
Do you have accessible toilets?
There will be accessible portaloo toilets.
What happens if the screening can't go ahead?
In the first instance we will always try and re-schedule the screenings so that everyone can still enjoy the experience.  If this is not possible, or you are unable to attend on the revised dates then your tickets will be refunded.
Do you allow larger vehicles?
We will allow SUV's and MPV's up to 7 people.  Minibuses are not allowed.  If your vehicle is likely to cause viewing difficulties then you may be placed further back on the site.
Will we be able to see?
The screen will be raised and rows of cars will be staggered, so viewing should be great for everyone.
Are dogs allowed?
We are sorry but dogs and pets will not be allowed on site.
How do I listen to the film from my car?
The sound will be transmitted via an FM radio frequency straight to your car's radio.  You will be given this frequency on arrival.  If your vehicle is not equipped with an FM radio, please bring a portable one. WE STRONGLY RECOMMEND BRINGING A BACK UP RADIO WITH YOU. You may want to ensure you know how to connect to a specific FM frequency before leaving for the event.  Most modern car radios have an FM option, which you will need to use as the signal is not transmitted on DAB. If you are bringing a DAB Radio please ensure it has an FM option. Phone apps won't work because they introduce a delay causing the sound to be off sync with the image.  Please check your radio is working before arriving at your screening.
What happens if I arrive late?
Late arrivals will be parked at the back of the audience to avoid disruption to other guests.
Covid-19 Control Measures & Site Rules
You MUST NOT attend if you or anyone you have been in contact with in the last 14 days, show signs of, or have symptoms of Coronavirus.
Social distancing measures in line with current government guidelines will be in place and strictly enforced at the event at all times.
All attendees must remain with their vehicles unless accessing the toilet facilities or if instructed to leave their vehicle by a steward in the event of an emergency.
All vehicles will have a safe distance of at least 2 metres between them; you must park as directed by the event stewards and inside the ground markings. The space between vehicles allows for safe distancing for doors/windows to be opened in hot weather and if you need to exit the vehicle to use the toilet or collect a food order from your car bonnet.   Social distancing measures must be followed when heading to the toilet facilities.
All event staff will maintain social distancing measures and all staff will use appropriate PPE for the task/s they are completing.